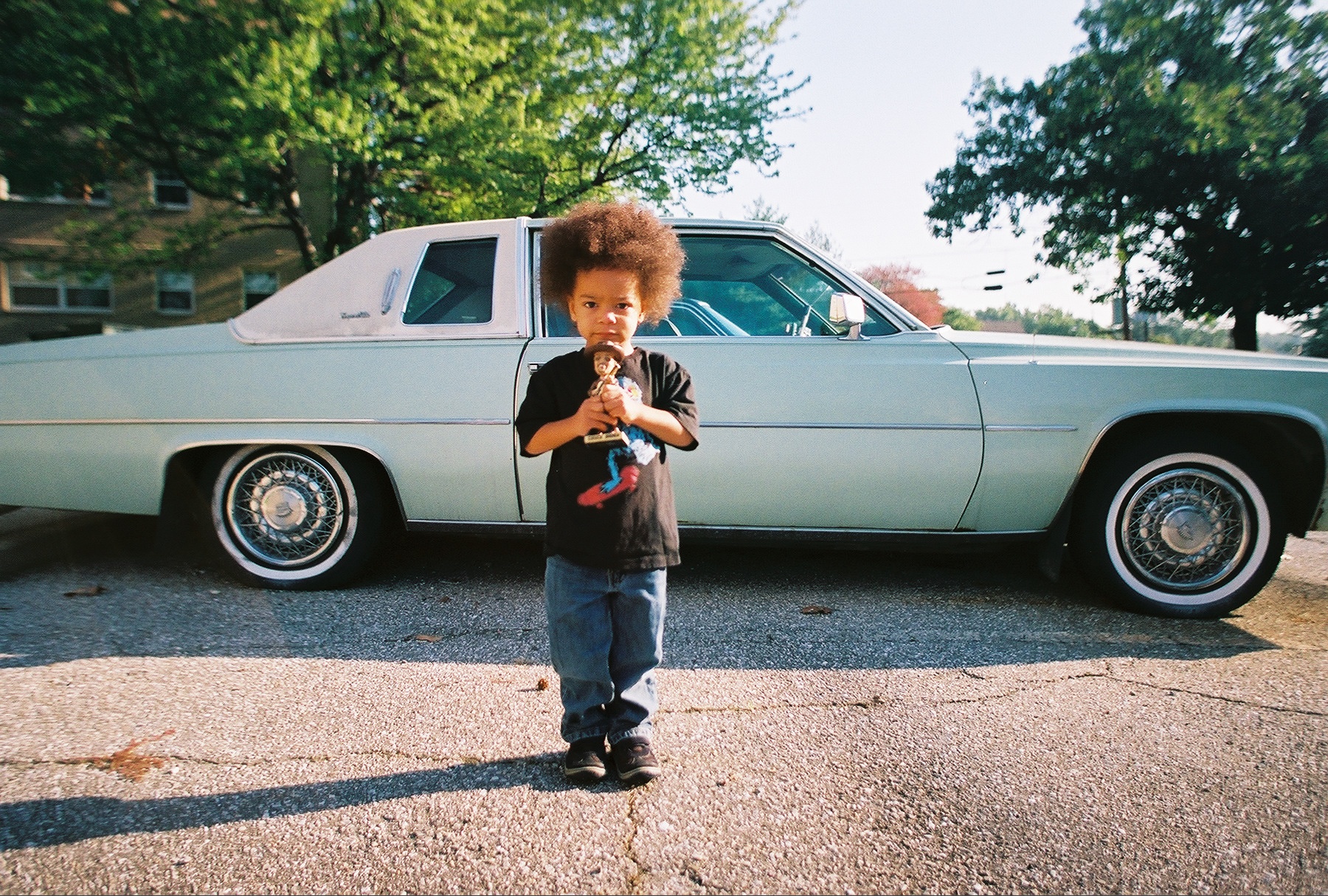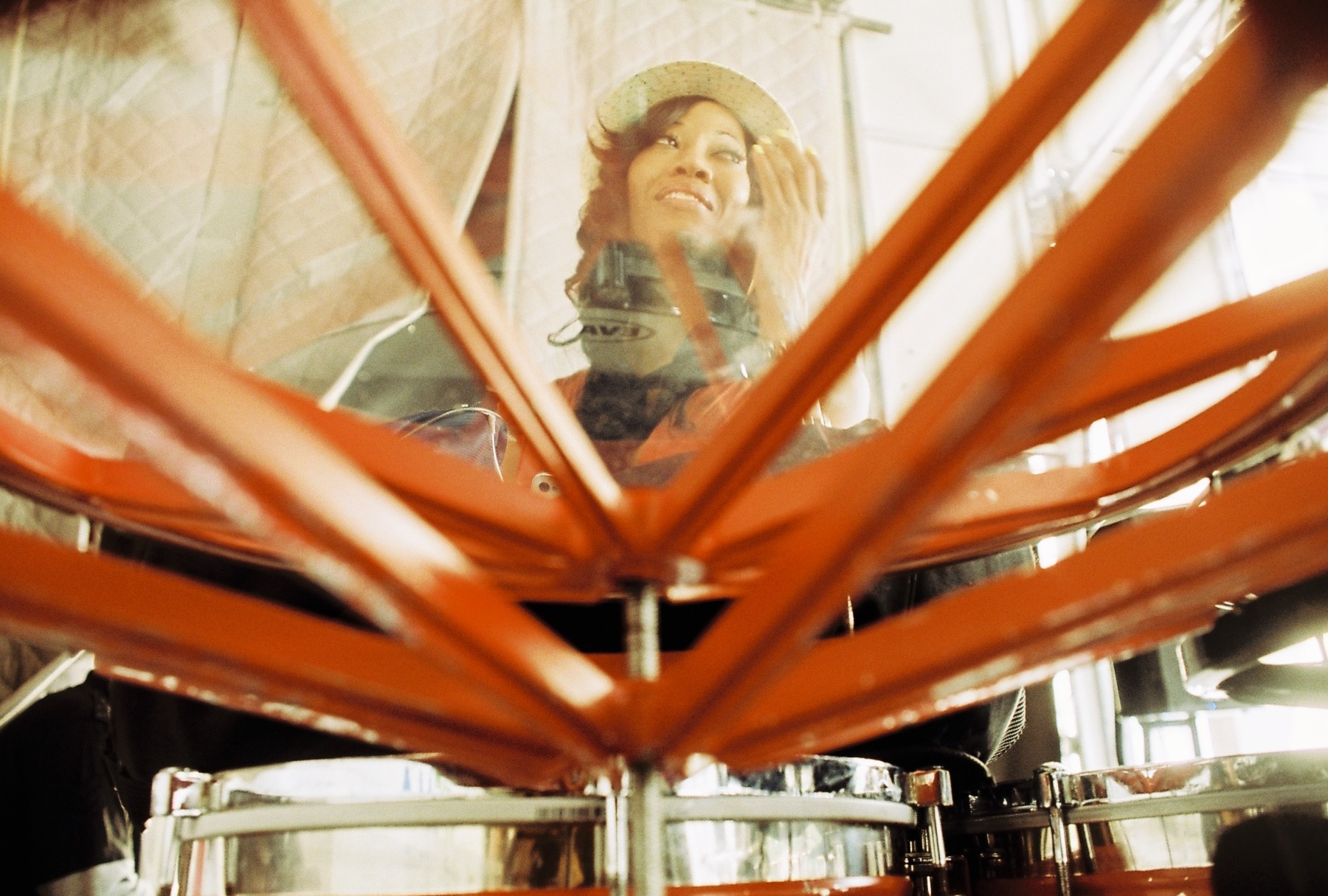 Go Go originated in the Washington, D.C., area during the mid- to late-1970s. Although several bands, such as the Young Senators and Agression, contributed to the early evolution of the genre, singer-guitarist Chuck Brown is credited with having developed the foundations on which present day Go Go is built. It created most of the hallmarks of the style. Brown, a fixture on the Washington music scene with his band the Soul Searchers as far back as 1966, developed a relaxed style of funk, laced with Afro Caribbean rhythms and instruments and performed non-stop in order to keep people on the dance floor. Although "The Beat" was largely based on one used in Grover Washington, Jr.'s song "Mr. Magic," Brown also recalls his early days attending Pentecostal churches as a more subtle influence.
Shortly after Brown established go go's musical formula, James Funk started Rare Essence, and followed Chuck Brown's model. Experience Unlimited, formed in 1970, and followed RE into the Go Go fold by the end of the decade. Trouble Funk had its roots in a 1960s Top-40 cover band called Trouble Band and by the late 1970s had changed their name and also adopted the Go Go beat.
Go Go initially reached a wider audience when Chuck Brown and the Soul Searchers released their "Bustin' Loose" single in late 1978. "Bustin' Loose" rocketed to the #1 spot on Billboard's R&B chart and held it for a month during February and March of 1979, while it reached #34 on the Pop chart. In the 1980s Go Go flirted with outside success with the release of Trouble Funk's "Pump Me Up" and the relatively negative but national press related to the Chris Blackwell/Island Film "Good to Go." The Junk Yard Band enjoyed regional success with its 1986 release, "The Word" and "Sardines," which came out on Def Jam. The decade closed with the wide exposure given E.U. when they appeared on Spike Lee's film "School Daze" performing "Da Butt." In the decade between 1979-1989, Go Go received its widest national exposure.
Several other important groups, most notably Backyard Band and the North East Groovers, came onto the scene during the 1990s. In the first decade of the 21st century, groups such as Familiar Faces, Lissen Band, UCB, Be' La Dona and Suttle Thoughts emerged and WKYS-FM began their annual "Go Go Awards." Today "beat ya feet" and the "bounce beat" are the most significant trends in Go Go.
The Beat! Go-Go Music From Washington, D.C. elaborates on Go Go's history throughout its nearly 300 pages.
Read More About Go-Go Today
"#DontMuteDC: An Oral History" (Festival, 2019)
"Can the Go-Go Go On?" (NPR One, 2019)
"Go-Go Lives to Fight Another Day" (Slate, 2019)
"Go-Go Forever: The Rise, Fall, and Afterlife of Washington, D.C.'s Ultimate Rhythm" (MTV.com, 2017)
"How Long Can Go-Go Keep Going?" (The Washington Post, 2015)